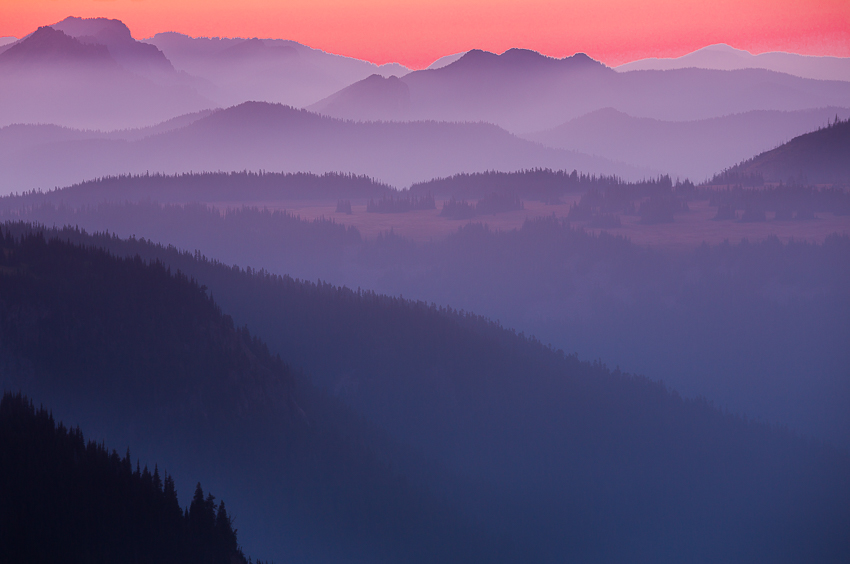 Photographs of patterns in nature compel, soothe and mystify. Well-executed, they capture our attention. They trap our gaze, like Escher does, in endless loops. Examples are everywhere: bird flocks, butterfly wings, fish scales, animal hides, beach pebbles, snowflakes, bubbles in ice, gnarled wood, smoky hills, lichen close-ups. Armed with a telephoto or a macro lens, an investigative photographer can find art and challenge in natures's panoply of pattern.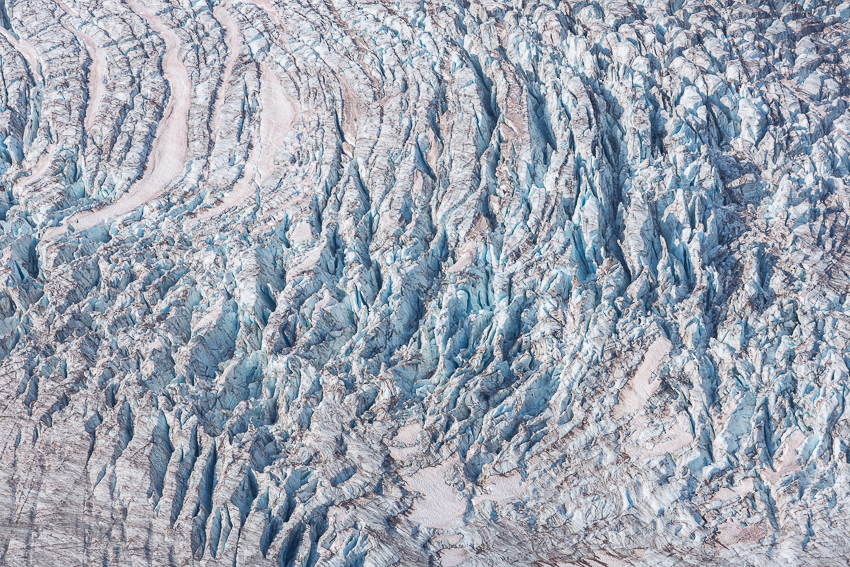 Patterns can be defined as repetition, most often of shape, sometime line or texture, large and small. A good pattern shot forces the eye to stay on the page, like leaves that arrange themselves in spirals. Or monkeyflowers where the eye moves in a circle, returning to the start and then moving around again. Sometimes color can distracts, and a move to black-and-white presents a pattern in purity.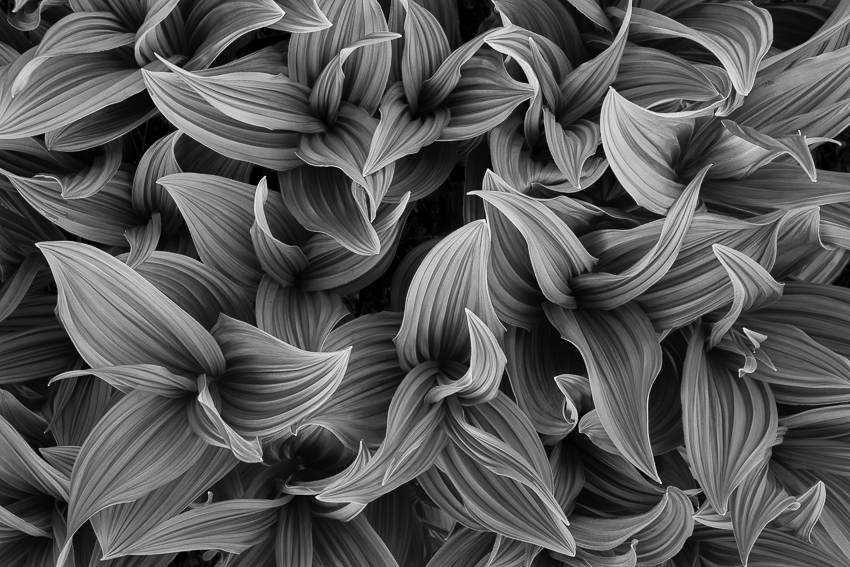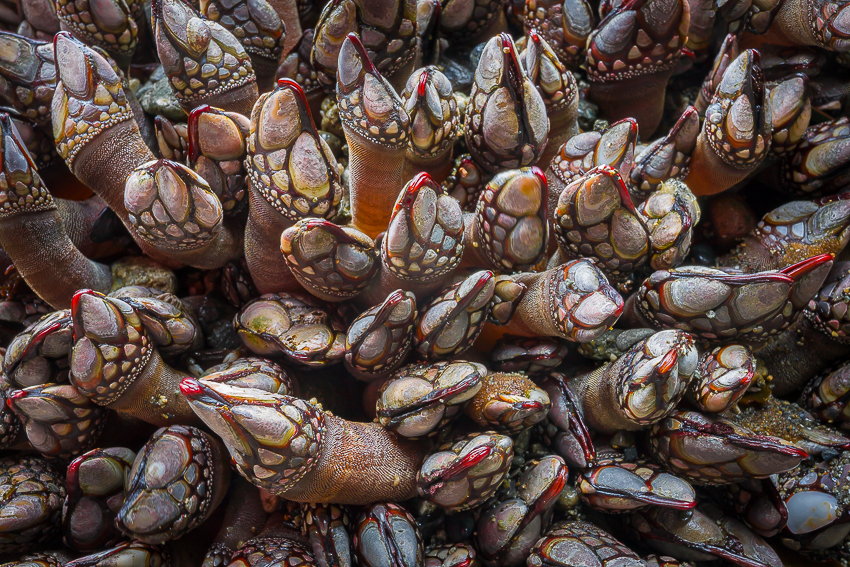 Wildlife patterns can add dynamism, like an image of snow geese in flight. Or add dynamism with a pattern break: a yellow tulip in a sea of reds, a zebra among wildebeest, a heron among egrets.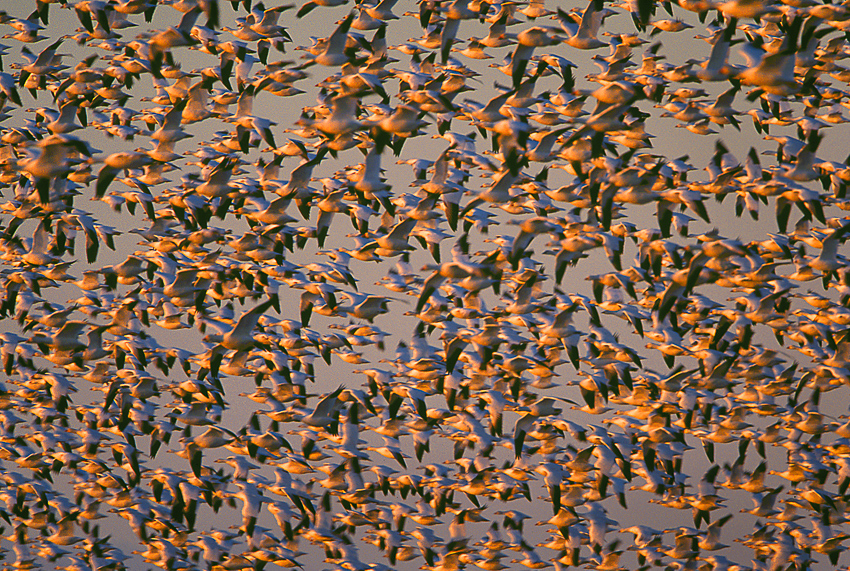 Although a telephoto or macro lens are most useful, sometimes wide-angle works as well, often when shooting straight down from a tripod, or up at a cloud-strewn sky. The telephoto extracts shapes and textures from larger context to make patterns that surprise. The macro lens does likewise, but on a tiny scale.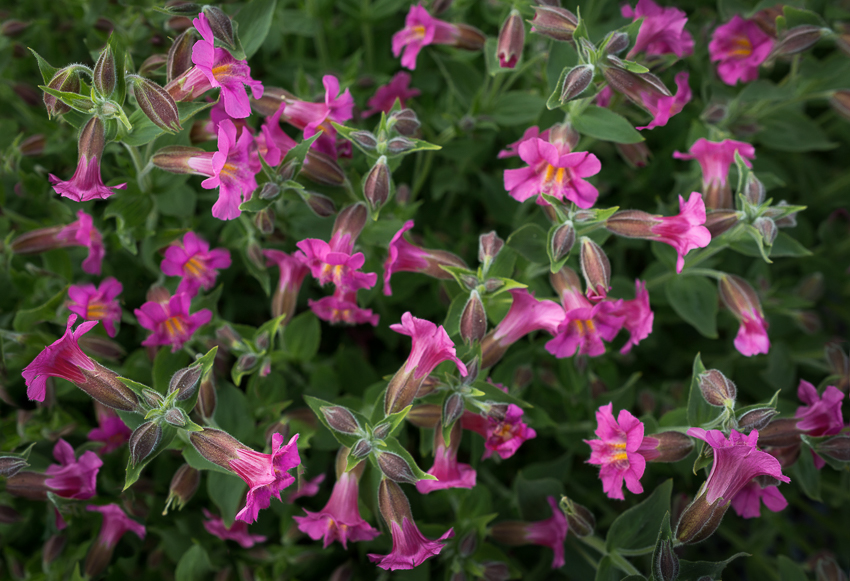 Post processing tools aid the adventure. Instead of shooting at f/22, a focus stack can improve resolution (or reduce busy backgrounds). Creative use of Photoshop can clean up distractions, enhance or move elements or add a vignette to direct and capture the eye.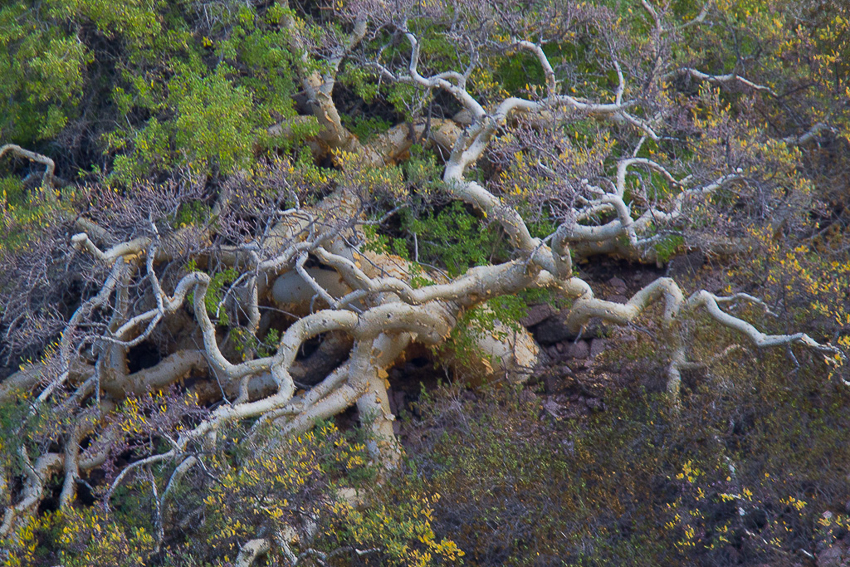 Hope you enjoy the patterns in nature.
Gary