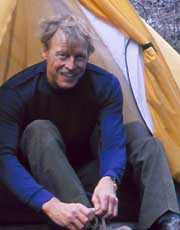 Gary Luhm left his engineering job in 1998 to pursue adventure and nature photography full-time. His unique imagery stems from a relentless exploration of the water planet by sea kayak, which is his taxi, his toolbox and often his camera support.
Gary is an expert in creating images from small boats. He creates imaging solutions to business concepts by drawing from the natural world.
Gary now has 1,400 images marketed by Danita Delimont Stock Photography, a specialist in travel and nature. View the images at Danita's website by inserting Gary Luhm into the search box.
Some of Gary's past work has been with small charter boat operators Ursa Major, Home Shore and Over-the-Seas in Alaska and Baja, Mexico. Gary's travels in Alaska included eleven trips in eleven years—covering much of Southeast, the Kodiak archipelago, the Kenai peninsula, Prince William Sound and Denali. More recently Gary has partnered with Sea Kayak Adventures, including several trips on the Sea of Cortez out of Loreto in Baja, MX.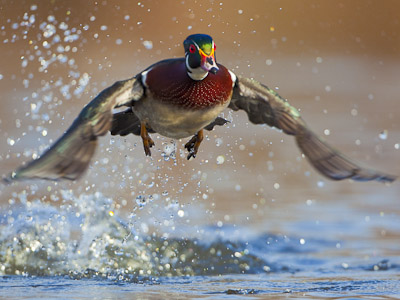 Gary is an avid birder, especially by kayak. He wrote "Birding by Kayak" articles for Sea Kayaker and Washington Birder, presented "Birding by Kayak" seminars to local Audubon groups, sea kayak clubs and symposiums and has taught Bird Photography. His pursuit of the photograph has led to much of his knowledge of bird behavior and of locating birds – and to the construction and use of blinds (hides) when needed. His bird credits include R.W.Morse's bird books, National Wildlife, Canoe&Kayak, The Nature Conservancy and an Audubon endangered species campaign that featured his Kittlitz's Murrelet.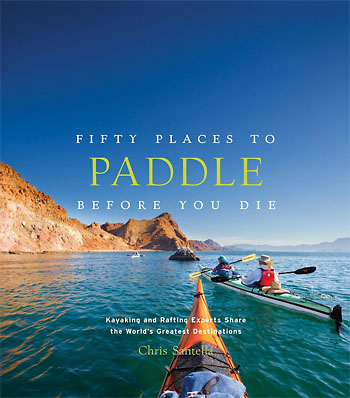 Gary's photographs and articles have appeared in the New York Times, Sierra, Outside, National Wildlife, National Geographic Traveler, Alaska, Alaska Airlines, Sea Kayaker, Canoe and Kayak, Paddler, Adventure Kayak, Paddle World, Wetdawg, Mariner Kayaks, Power & Motoryacht, International Yacht Vacations, Sports Etc, Seattle Metropolitan, Muscle & Fitness, various books and other publications. Gary's images have been featured in ads for Necky Kayaks, Werner Paddles, Kokatat and Seals Sprayskirts. Book cover image for More Deep Trouble and 50 Places to Paddle Before You Die are Gary's images.
Paddling, backpacking and bird photography destinations for 2017 include local bird photography in May, Lac Le Juene, BC and Jasper, AB in June; Mt. Rainier NP in July; Washington State's Olympic Coast in August; Washington State's Alpine Lakes Wilderness Enchantments in September.
Gary shoots with a Canon 5D Mark III dSLR and a Sony a6300.