Kayak Mothership Cruise. Three weeks in Southeast Alaska aboard the charter yacht Ursa Major, with wildlife watching, plenty of paddling, and a trip to fabled Lituya Bay.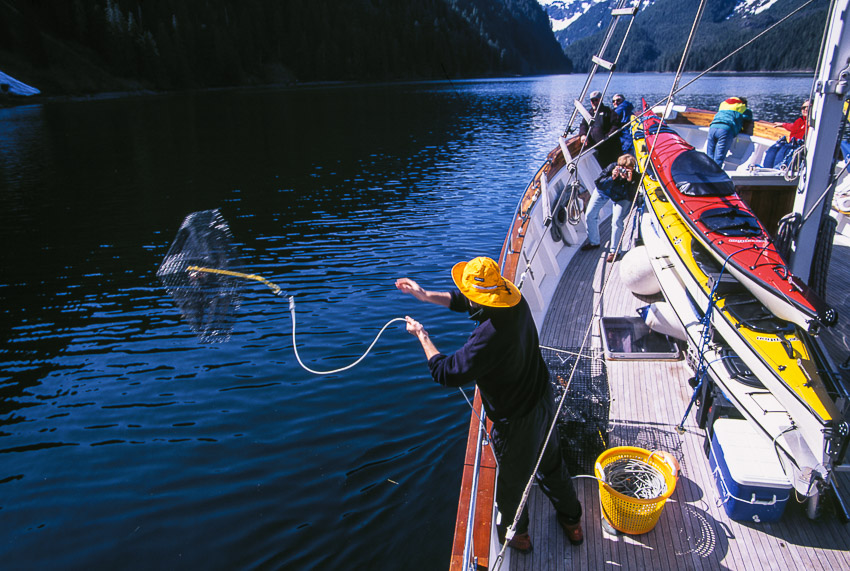 Charter yacht Ursa Major motors into Saook Bay, Baranof Island. She parks briefly mid-bay to toss out shrimp pots. The water depth is 160 feet. Crab pots are pitched at 60 feet; we set anchor at 30. The halibut fishers on board drop lines over the side. In the meadow at the head of the bay, backed by steep forested hills and snow-capped peaks, five brown bear mow down sedges. It's springtime, and the meadows sustain the brown bear until richer harvests prevail.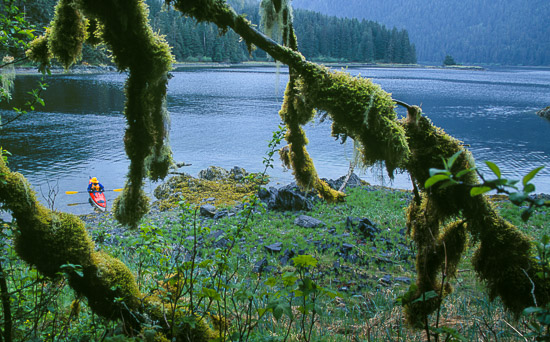 When the engine shuts down, there's a quiet, pervasive stillness. We launch kayaks for a close look at the bears – and the sea ducks like surf scoter, harlequin, and Barrow's goldeneye. The hysterical, ascending trill of the Swainson's thrush descends from the tree tops.
For three weeks in Southeast, we spent most nights in bays like this.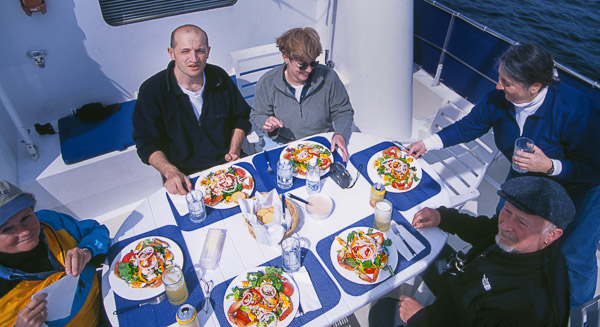 At Anan Creek, hundreds of migrating surf and white-winged scoters, Barrow's and common goldeneye and harlequin duck floated on the bay. At Red Bluff bay on Baranof, a waterfall-generated down draft nearly knocked us over when we paddled close by kayak. At Lituya bay, a fabled west coast entrance into Glacier Bay National Park, we anchored before the stark palisade of the Fairweather range that rises – like a moonscape – faster and higher out of the sea than any mountain range on the planet.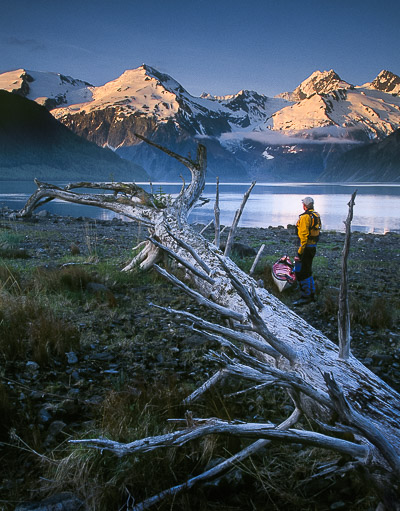 We pitched no tent, cooked no meals, hung no food.
We paddled kayaks every day as far as we liked. We paddled remote, pristine, protected bays. We saw breaching humpback whales and brown bear frolicking in spring meadows.
We ate gourmet meals and took hot showers at night.
It was wild side easy.